Dr. James Miller is committed to offering you the latest in dental technology to make your diagnosis and dental treatment safer, faster, and more effective. Our practice uses some of the most advanced laser and digital imaging systems that enable us to give you clear and precise views of your teeth and gums, a more comfortable treatment process, and an improved ability to provide you with exemplary results. It's yet another way for us to help relieve dental anxiety and give you the confidence that our practice can truly help you meet your needs.
Periolase
Intraoral Cameras
DEXIS CariVu Caries Detection
Digital X-rays
3D/CONE BEAM Imaging
CEREC
---
LASER GUM TREATMENT
LANAP laser therapy is ONLY performed with the Periolase MVP-7 laser specifically designed for LANAP.
LANAP = Laser Assisted Regeneration. A successful protocol for treating gum disease by targeting inflammation without hurting healthy tissue. There are a lot of lasers out there, different wavelengths, different power, different parameters. But the only LANAP laser is the Periolase.
---
INTRAORAL CAMERAS

Intraoral cameras make it possible to take very clear images inside your mouth and magnify them several times for viewing on a computer monitor. These cameras allow you to see exactly what our Dr Miller and his dental team see. Cavities, cracks in the teeth, receding gums, and many other conditions can typically be clearly seen on the intraoral camera's high-resolution images. These pictures can help you to better comprehend your dental health and understand your needs to make a more educated decision regarding your treatment. These images also assist our front staff when submitting to your insurance company, which can ultimately speed up the claims process.
---
DEXIS CARIVU CARIES DETECTION
With CariVu™ by DEXIS, Dr. Miller can identify tooth decay (caries) early on, allowing him to plan the best course of treatment before it can get worse. The CariVu system involves a handheld device that transilluminates each tooth, making the tooth appear transparent. This advanced view makes it possible to find small lesions where they may otherwise not be detected. As the device is guided along the teeth, it captures digital images without the use of radiation. These photographs complement other imaging tools, like X-ray technology, creating a more comprehensive view of your tooth structure. In addition to being a valuable method of detecting decay, the CariVu device provides enhanced accuracy with removing the decay as well.
---
DIGITAL X-RAYS/3D IMAGING
With digital X-ray and 3D imaging, Dr. Miller can provide safer, more accurate dental treatment while helping you to obtain a clearer picture of what's going on with your teeth and gums. Digital X-ray technology reduces your radiation exposure by up to 90% when compared with traditional X-rays – that's less than the amount of radiation you can get from simple sun exposure. 3-D images.
All these advantages work to give our dental team a more precise view of any problem areas and come up with a customized treatment plan for your needs.
---
CEREC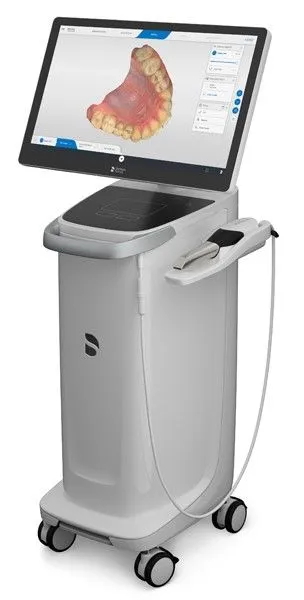 CEREC® is one of the most highly advanced and efficient dental technologies available for in-house tooth restoration. Utilizing this innovative system, Dr. James Miller, can design, mill, and place customized tooth restorations – such as dental Crowns, Inlays, Onlays, and more – all during the convenience of a single office visit. Ultimately, CEREC® technology can help you achieve durable, natural-looking results without the hassle of waiting weeks for your restoration to be complete.
---
Contact Us
If you would like more information on the many ways our dental technology can make your visit with us a safer, more precise, and a more comfortable experience, please contact us today.