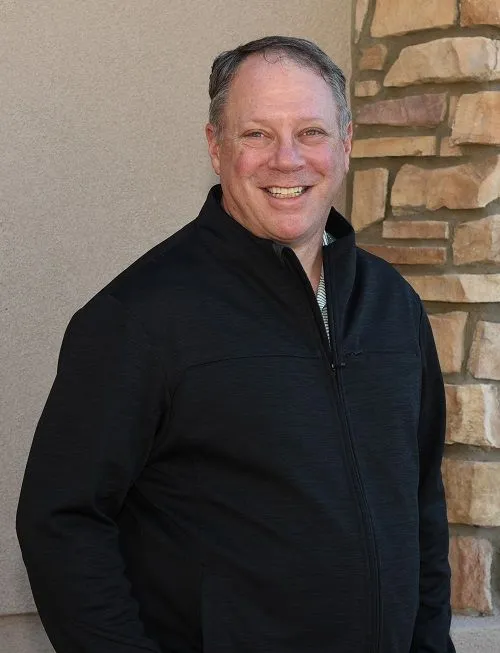 Hello, I am Dr. James Miller. I am a Family and Cosmetic dentist located in Scottsdale, Arizona. I am blessed to have a wonderful wife, Cari and two children Brynn and Jack. I was raised in the beautiful (yet very cold) Calgary, Canada. Growing up, as with any good "Canuck", I spent my time playing hockey, skiing, and enjoying the outdoors. It was in Calgary that I was influenced to become a dentist by my good friend's father, who was a dentist.
After high school, I graduated from Utah State University and then attended Dental School at Oregon Health Sciences University in Portland, Oregon, graduating in 1996. Longing for warmth I moved to Arizona shortly after and began practicing in the west valley. In 2006, I opened my Scottsdale dental office with a vision to create a comfortable and relaxing atmosphere that welcomed the whole family.
I have a passion for technology and continuing dental education. There have been major advances in technologies that allows a dentist to create a more comfortable and convenient environment for example, CEREC cad/cam single visit crowns and Periolase LANAP laser gum therapy. I am a Fellow of the International Association of Laser Dentists and an Associate Fellow in the World Clinical Laser Institute and the Institute for Advanced Laser Dentistry.
In my spare time, I enjoy playing hockey at the Ice Den with the "old guys" and golfing any chance I get.
Please explore our website to see the different services we can offer. I look forward to meeting you.
We would be honored to be your family's dental care team!